Seasonality 1.1 is coming along pretty well, and I thought I would take this opportunity to show everyone one of the biggest changes: the satellite/radar view. Seasonality 1.1 will allow users to browse the whole earth in the image view, not just a location's surrounding area. This has been a lot of work, but I think the results are an order of magnitude nicer than the last implementation. Here are some sample screenshots. You can click on any of these to see the full sized image.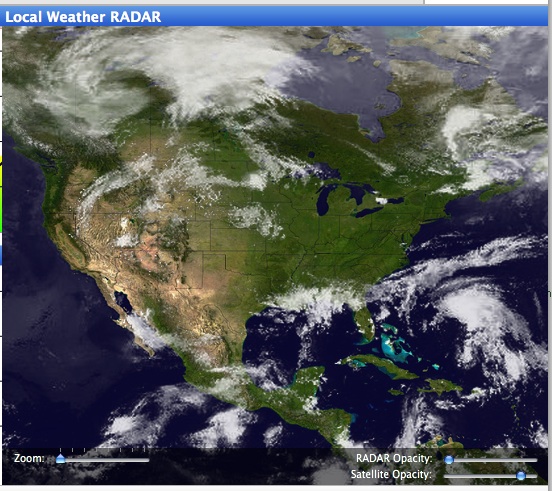 That's right, you can zoom waaay out now to see the big picture. Satellite cloud overlays are available world-wide.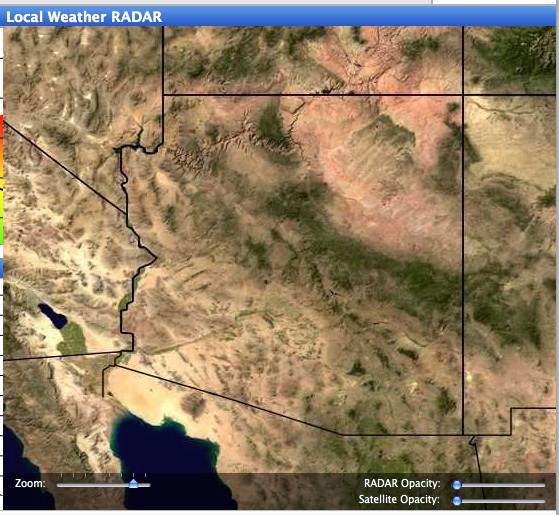 In this picture of Arizona with the cloud mapping turned off you can see the much-improved terrain resolution. The new terrain has 4x the res of Seasonality 1.0's terrain, and if you took a full res image of the earth you would have 21600 x 10800 pixels.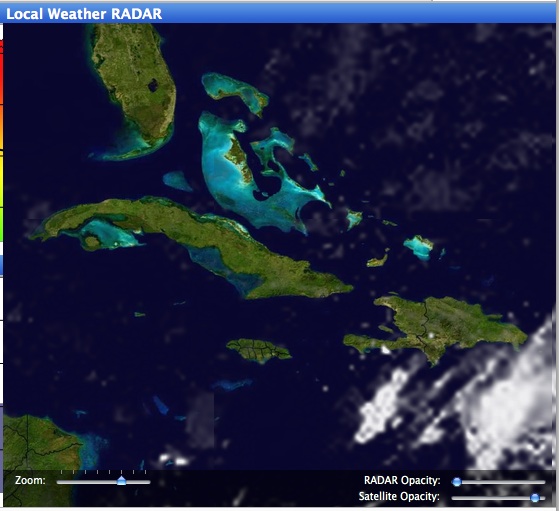 Another shot, this time of the Caribbean to show the cloud resolution. It is much lower than the terrain resolution, but with bi-cubic scaling it isn't as rough around the edges.
I would love to get this release out the door ASAP, but there is still a lot of work that needs to be done for international location support. I finally found a source for global weather forecasts, so I'm pretty happy about that. At this point, I'm thinking it will be ready in September, but no guarantees. 🙂