The conditions here in Mt. Pleasant last night at 1am:
Freezing Fog and 14 degrees F at Mount Pleasant Municipal Airport, MI

We had a pretty good frost last night, and everything was covered with the stuff this morning. Here's a shot of the tree in our front yard.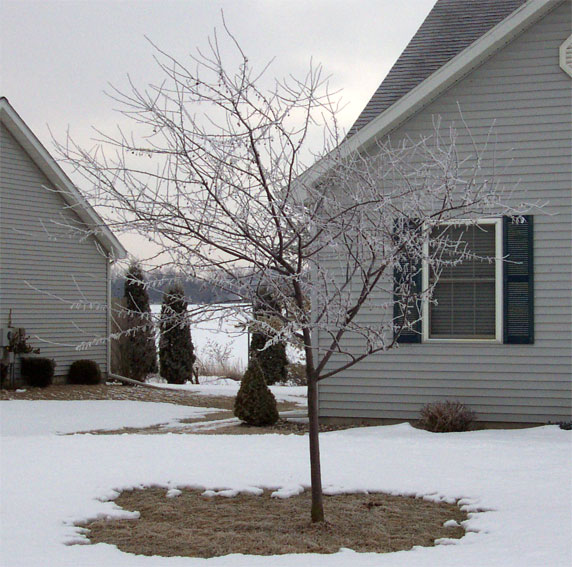 Speaking of ice…file this picture of a gutter on our house under W for weird.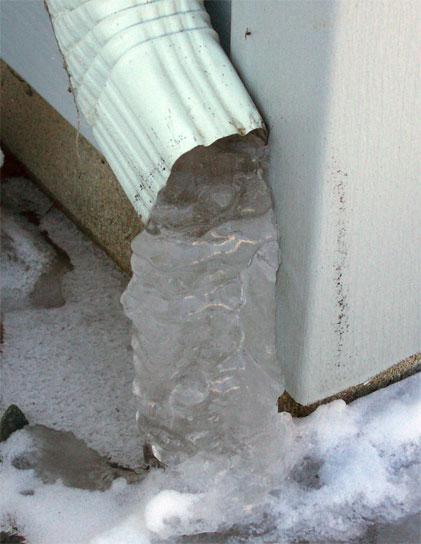 Looks like something I saw at Kartchner Caverns back in Arizona.